The World's Best Assassin, Reincarnated in a Different World as an Aristocrat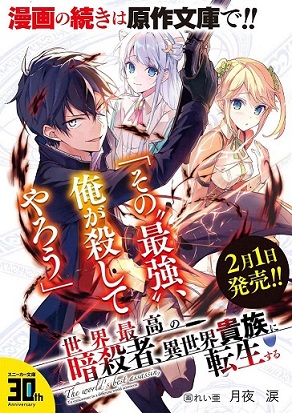 Rating:
Status:
ongoing
Release:
2019
Author:
TSUKIYO Rui
Artist
Ranicaronica, SUMERAGI Hamao
Reading Direction:
right to left
Synopsis:
The oldest child of the professional killer blue-blood Towerhades. The expertise, experience, information on the past life, sorcery, all of which develops his force as a professional killer. Brilliant professional killers go through. He was typically appreciated as the best master, and behind it employed a sharp edge as a professional killer blue-blood.
The World's Best Assassin, Reincarnated in a Different World as an Aristocrat Chapter Lists