Beware of the Villainess!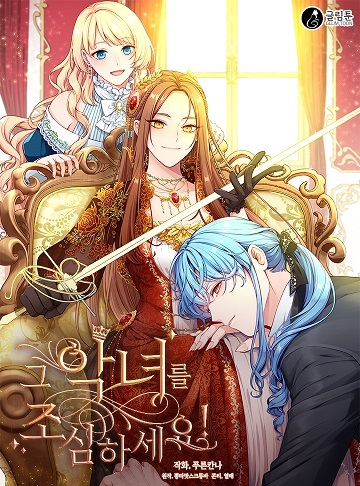 Rating:
Status:
Ongoing
Release:
2020
Author:
Bbongdda Mask, Berry
Artist
Pureunkanna
Reading Direction:
Left to Right
Synopsis:
An invigorating, one of a kind villainess who's been dropped in the realm of a novel, just to topple everything! The motivation behind why? She couldn't simply hold on and watch the female lead be controlled by each of the four crappy male leads. The tale of a businesslike villainess who expects to toss out all the asses, the agreeable courageous woman who is similarly annoyed at said imbeciles, and a wolf that just longs for her!
Beware of the Villainess! Chapter Lists